Regular price
£2,739.00 GBP
Regular price
£2,838.00 GBP
Sale price
£2,739.00 GBP
Unit price
per
Sale
Sold out
Shipping & Returns

Usually dispatched within 3 to 5 working days.

Delivery time between 5 to 10 working days.

Any orders cancelled after 24 hours of placing the order may be subject to additional fees.

Returns are possible within 30 days of purchase. Faulty or damaged items must be logged within 24 hours of delivery.

See our Delivery & Returns page for detailed information or alternatively get in touch via email, telephone or live chat and we can help with any questions you might have.
Warranty Information

Wood Fired Ovens
Fontana Forni wood fired ovens have a 2 year warranty on the oven dome and on all the other parts included within the manufacture of the oven, for any production defect.

Gas Fired Ovens
Fontana Forni gas fired ovens have a 2 year warranty on the gas burner, oven dome and on all the other parts included within the manufacture of oven, for any production defect.

See Warranty Information page for further details.
Care Instructions

Wait 24 hours to cool before cleaning.

Rake the remanence of wood and ash into a pile and discard. Use a stiff brush to remove any further residue.

Remove the pizza stone and clean regularly.

For best results repeat this process after every use and clean the chimney once a month if possible.

Keep covered when not in use to protect from the elements.
Share
View full details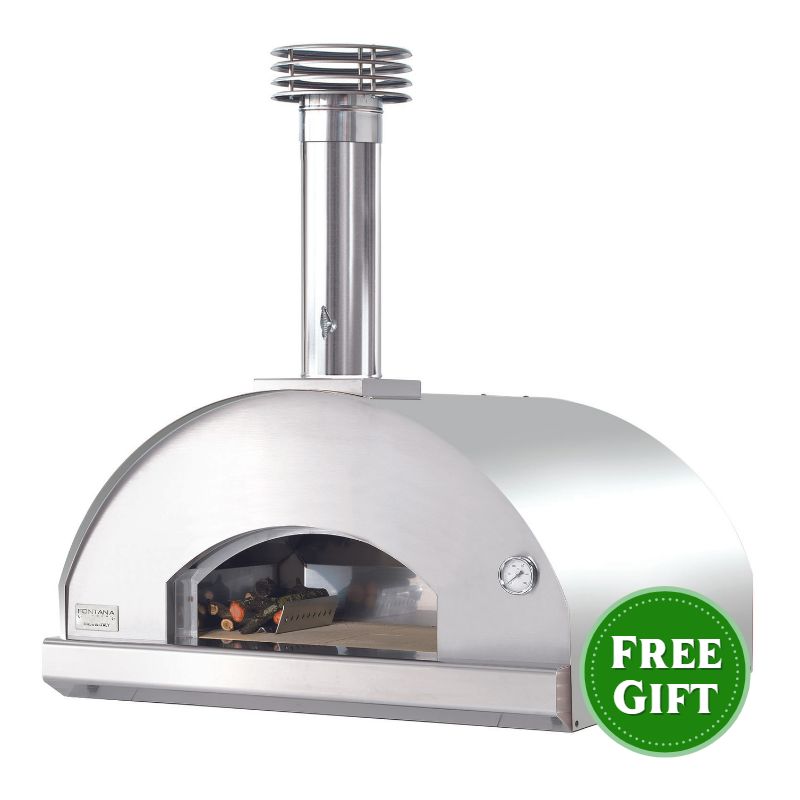 About this Pizza Oven
**Free Fontana Marinara Built-in Pizza Oven Rain Cover worth £99!**
Introducing the extraordinary Fontana Marinara Built-in Pizza Oven, a culinary masterpiece meticulously crafted by Fontana's team of experts. Immerse yourself in a world of tantalizing flavours and culinary adventures as this exceptional oven takes your cooking experience to new heights. 
Choose from three great colours, Rosso, Anthracite or Stainless Steel!
At the heart of this marvel lies a spacious 80x80 cm cooking chamber, providing ample room for your culinary creations.
Equipped with a fire tool, flue pipe featuring an adjustable smoke exit valve, and chimney top, the Marinara Oven grants you complete control over your cooking environment. Closing the door for the cooking chamber seals in the magic, preserving all the flavours and aromas that will have your taste buds dancing with delight.
Crafted from high-quality refractory chamotte, the fire surface of this oven is designed exclusively for food use, ensuring exceptional results every time. Its internal structure boasts a stainless steel construction, guaranteeing durability and longevity, while the electrogalvanized steel treated exterior exudes elegance and charm.
To withstand the test of time and extreme temperatures, this masterpiece is coated with paint which is specially formulated for high temperatures, providing maximum resistance against heat, weather, and rust. Rest assured that your Marinara Oven will retain its pristine beauty and functionality, even in the harshest of conditions.
With natural rock wool insulation, this oven excels in maintaining optimum temperatures, allowing for efficient cooking and preventing the external structure from becoming uncomfortably hot. Prepare your delectable pizzas that boast a unique burst of flavours and a flawless golden crust, impressing your friends and family with your culinary prowess.
Indulge in the authentic taste of Italy as you bring the ambiance of your favourite Italian restaurant right to your own backyard. With the Marinara Oven, the possibilities are endless. Unlock the potential of your cooking skills and create mouth-watering meals beyond just pizza that can only be achieved with the exceptional performance and precision of Fontana ovens. Elevate your outdoor cooking experience and savour moments of pure culinary bliss.
Key Features

Designed and manufactured in Italy
80 cm x 80 cm cooking chamber
Adjustable smoke exit valve
Fire surface crafted from high-quality refractory chamotte
Stainless steel internal structure
Electrogalvanized steel treated exterior
Natural rock wool insulation

Specifications
Type of fuel: Wood
Hourly Consumption: 3.8kg
Chimney diameter: 140mm
External dimensions: 105.5 x 98 x 196cm
Thermal power: 9kw
Weight: 160kg
Cooking chamber size: 80 x 80 x 34cm
Documentation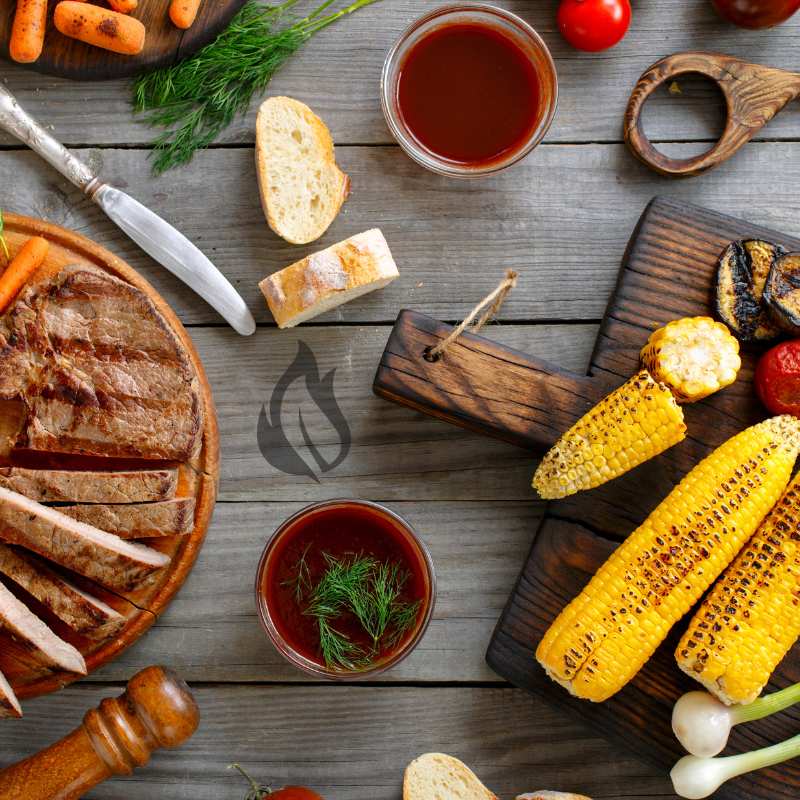 Evergreen Chef is committed to offering the finest outdoor cooking equipment, assisting you in crafting exceptional food and memorable experiences in your outdoor space.
Free Delivery

When you shop with Evergreen Chef and spend over £50, we'll deliver your goods straight to you at absolutely no extra cost.

Reliable Customer Service

At Evergreen Chef we strive for greatness and want nothing but the best for our customers. Feel free to reach out to us, we're here to help.