Regular price
£1,539.00 GBP
Regular price
£1,648.00 GBP
Sale price
£1,539.00 GBP
Unit price
per
Sale
Sold out
Shipping & Returns

Usually dispatched within 3 to 5 working days.

Delivery time between 5 to 10 working days.

Any orders cancelled after 24 hours of placing the order may be subject to additional fees.

Returns are possible within 30 days of purchase. Faulty or damaged items must be logged within 24 hours of delivery.

See our Delivery & Returns page for detailed information or alternatively get in touch via email, telephone or live chat and we can help with any questions you might have.
Warranty Information

Wood Fired Ovens
Fontana Forni wood fired ovens have a 2 year warranty on the oven dome and on all the other parts included within the manufacture of the oven, for any production defect.

Gas Fired Ovens
Fontana Forni gas fired ovens have a 2 year warranty on the gas burner, oven dome and on all the other parts included within the manufacture of oven, for any production defect.

See Warranty Information page for further details.
Care Instructions

Wait 24 hours to cool before cleaning.

Remove the pizza stone and clean regularly.

For best results repeat this process after every use and clean the chimney once a month if possible.

Keep covered when not in use to protect from the elements.
Share
View full details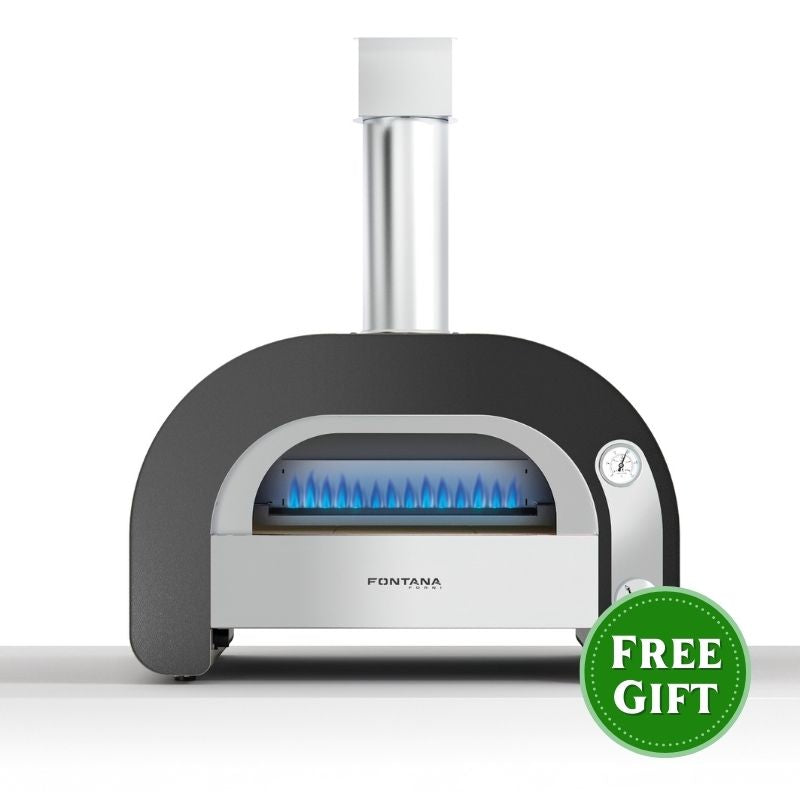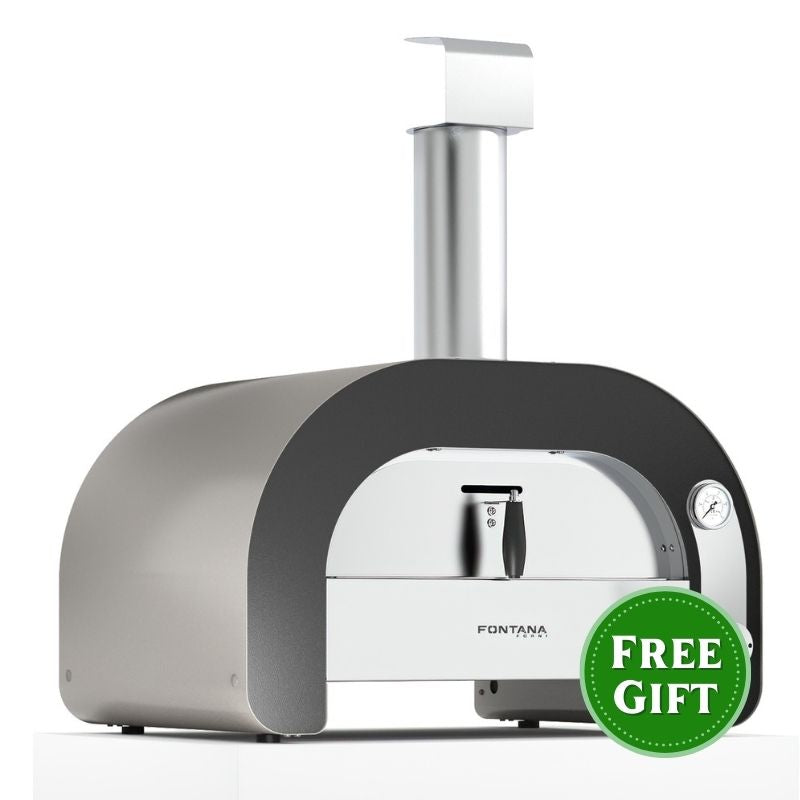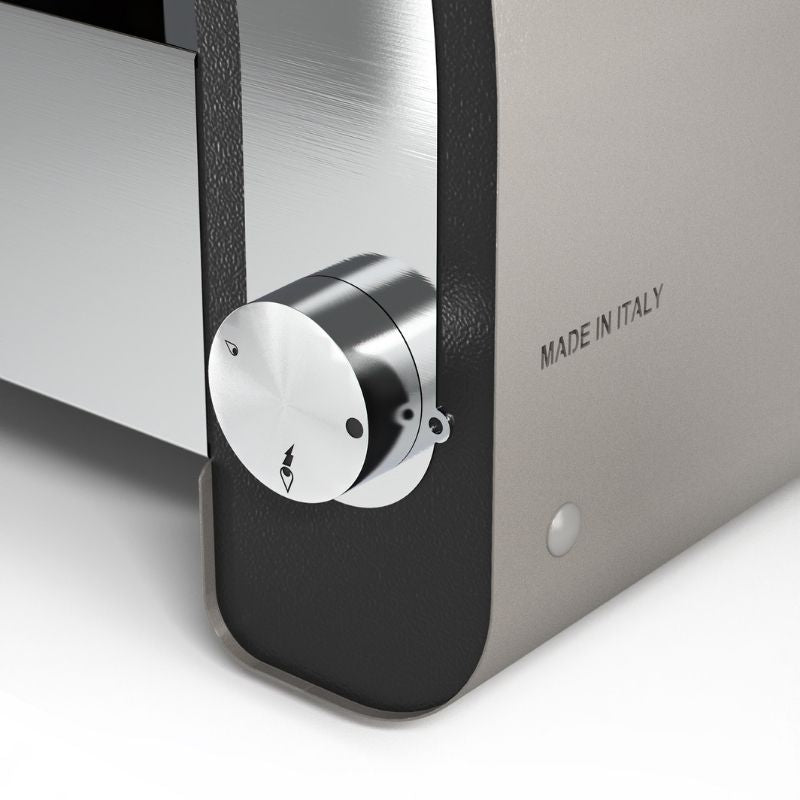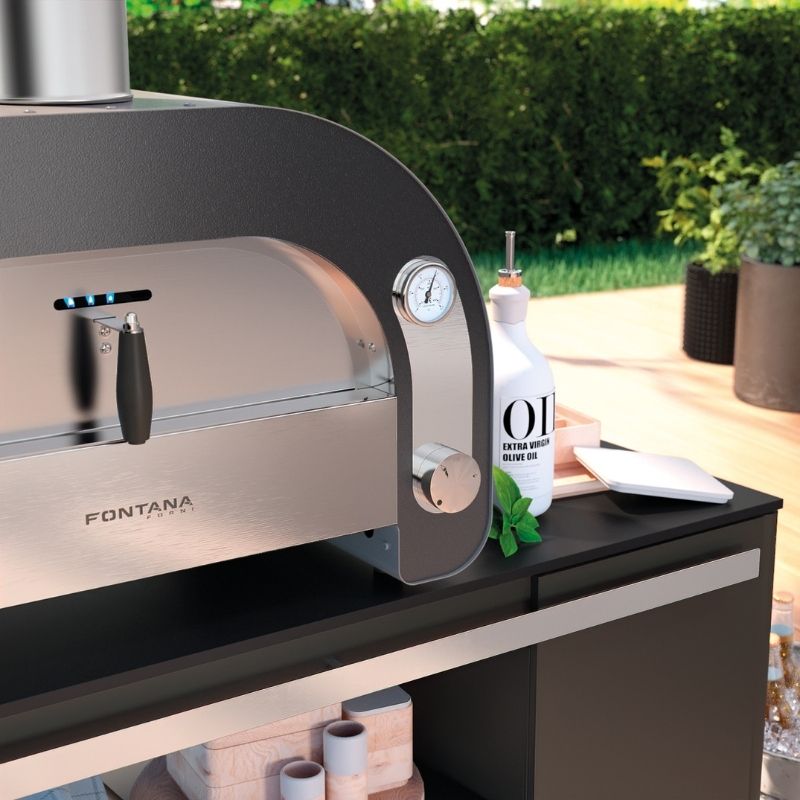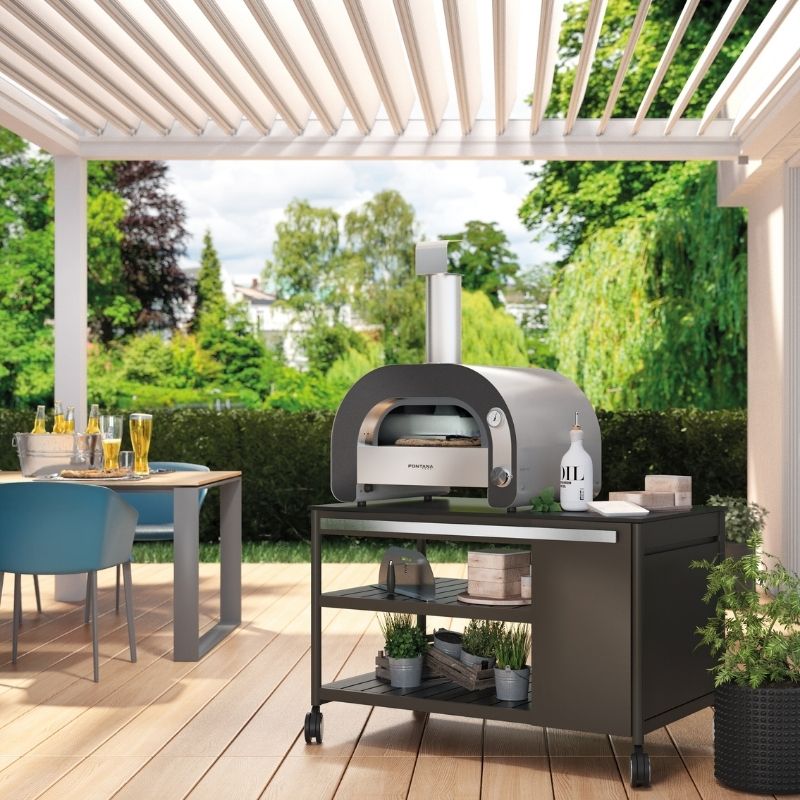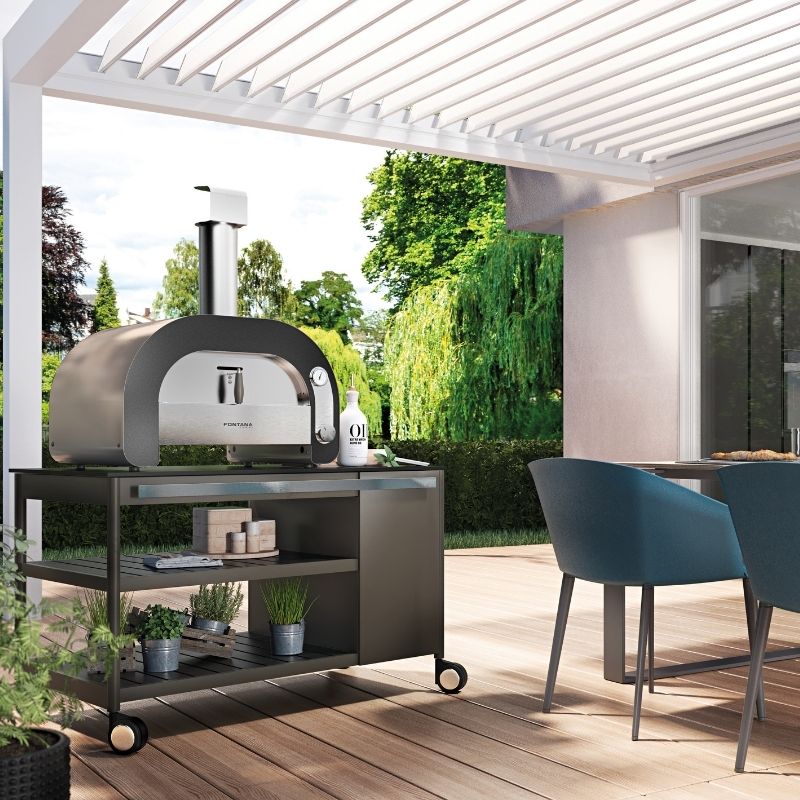 About this Pizza Oven
Introducing the Fontana Maestro 60, a culinary marvel designed to elevate your cooking experience to professional heights. With its impressive cooking surface measuring 60 cm x 40 cm, this powerhouse ensures exceptional performance that rivals that of a top-notch restaurant oven.

Crafted with precision using a combination of painted steel and stainless steel, the Maestro 60 exudes durability and elegance. Equipped with a flue and rainproof chimney, this culinary companion effortlessly channels smoke and exhaust, maintaining a clean and comfortable cooking environment. The steel door, featuring a no-hot handle, ensures safety and convenience during operation. Keeping you informed every step of the way, the analogic thermometer provides accurate temperature readings for precise cooking control.

Delving deeper into its inner workings, the Maestro 60 boasts a state-of-the-art design. Its interior houses a robust steel flame hitter, carefully engineered to enhance heat distribution while safeguarding the steel vault from the perils of intense heat stress. This innovative feature guarantees consistent and reliable cooking results every time you fire up the oven.

But that's not all—the Maestro 60 takes performance to new heights through its exceptional insulation capabilities. By utilizing a thick insulating material, the oven's vault remains effectively insulated, allowing for rapid heat-up times and reduced fuel consumption. This means you can achieve scorching temperatures swiftly and efficiently, all while maximizing your resources.

Prepare to unleash your culinary prowess with the Maestro 60. Whether you're a seasoned chef or an aspiring home cook, this remarkable oven is your ticket to gourmet perfection. Elevate your cooking game and create mouth-watering dishes that will impress even the most discerning palates.

The Maestro 60—where culinary excellence meets innovation.

Key Features
Designed and manufactured in Italy
60 cm x 40 cm cooking surface
Made with a combination of painted and stainless steel
Rain proof chimney
Reduced fuel consumption with high insulation
Steel door with a 'No-Hot' handle
Analogic thermometer

Specifications
Type of Fuel: Gas
External Dimensions: width 75.2cm x depth 56.5cm x height including chimney pipe 105cm
Cooking Chamber Size: 40 x 60
Chimney Diameter: 120mm
Weight: 55kg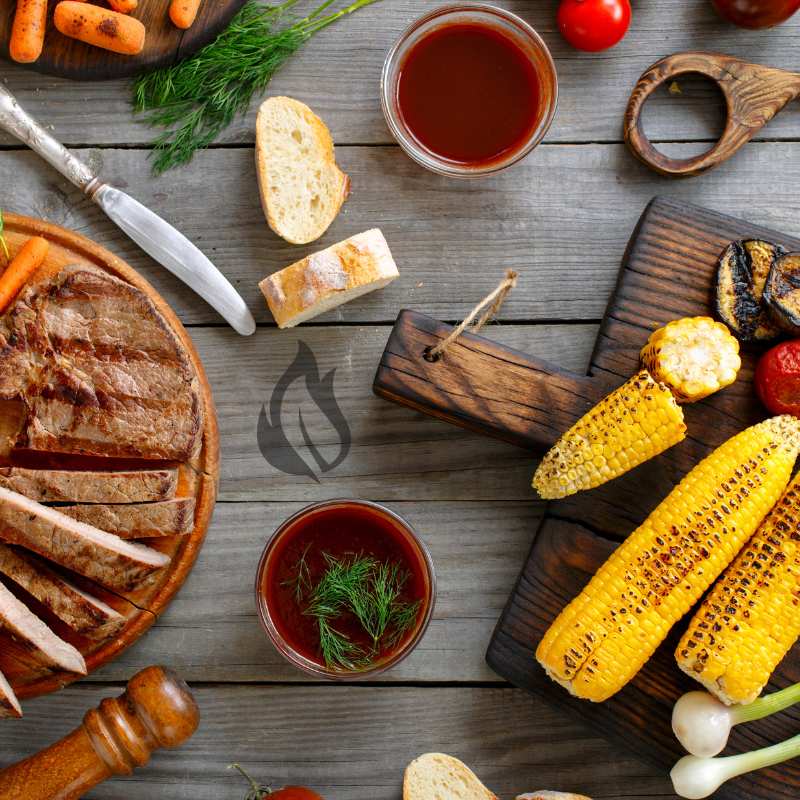 Evergreen Chef is committed to offering the finest outdoor cooking equipment, assisting you in crafting exceptional food and memorable experiences in your outdoor space.
Free Delivery

When you shop with Evergreen Chef and spend over £50, we'll deliver your goods straight to you at absolutely no extra cost.

Reliable Customer Service

At Evergreen Chef we strive for greatness and want nothing but the best for our customers. Feel free to reach out to us, we're here to help.